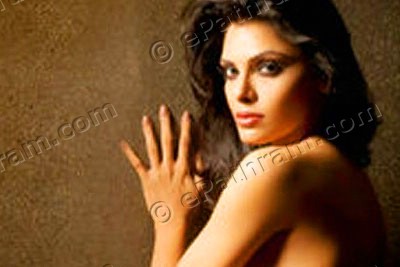 Bollywood actress Sherlyn Chopra posed naked for an upcoming issue of Playboy. That makes her the subject of Playboy's first nude photo shoot featuring a woman from India.
Hugh Hefner was not the brains behind the decision to photograph a woman from India for the first time; it was actually Sherlyn Chopra herself who came up with the idea. The 28-year-old actress wrote a letter to Playboy offering to pose nude, and representatives from the magazine were quick to accept her offer.
According to the Huffington Post, "A press conference earlier this week heralded the addition of a 'Bollywood goddess' to the pantheon of beauties who've appeared on the pages of Hugh Hefner's magazine."
Nude photos of Sherlyn Chopra will appear in the November issue of Playboy, but not in her home country of India. Playboy is banned there. Chopra is already facing criticism for the racy photos, and they haven't even been released yet. However, she is looking upon her unique distinction as the first woman from India to pose naked for Playboy as an achievement. She told the BBC, I have become the first Indian to pose naked for Playboy and nobody can take away that achievement from me," as quoted by the Inquisitor.
It remains to be seen whether Sherlyn Chopra's appearance in Playboy will inspire fellow Bollywood actresses Kajal Aggarwal and Aishwarya Rai to follow suit and pose nude, but it seems unlikely.