Hibi Eden MLA's marriage with Anna Linda will be on January 30, 2012 at Kaloor St Francis Xavier church. Young blood Hibi being the most eligible bachelor among the MLA's of Kerala is an active politician who has rose up to the position of being the National President of Students Union of India. The duo had known each other for the last 3 years.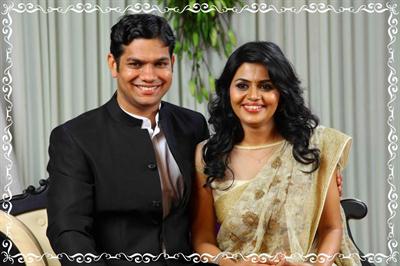 Hibi Eden, the young politician of Kerala is getting married to Anna Linda, former television anchor. The marriage will take place on January 30, 2012 at St Francis Xavier Church Kaloor.

Hibi is one among the young politician who has won the hearts of millions through his active presence in and out of the Assembly. The duo had known each other for the last 3 years. 4 years back during an Onam season Hibi participated in an interview section for a channel's programme anchored by Anna. At the time Hibi was the president of Kerala Students Union (KSU). Later, Hibi rose to the national level with his lively contribution to the student's wing in the state. Hibi's magnetic involvement in student's politics made Rahul Gandhi need his presence at the national level as the President of National Students Union of India (NSUI). Both Hibi and Anna used to meet occasionally which rose up to friendship, later into love.