The semi-final clash between Portugal and Spain resembles an El Clasico in more ways than one. Goal.com explains why it shares similarities with Spain's fiercest derby.
The El Clasico fixtures have always been the ones circled on every Spanish football fan's calendar. The competitiveness, controversy, quality and drama are rarely matched by any other game in Europe. Portugal vs Spain could well be considered the international version of the El Clasico.



Geographically, the two countries are positioned in close proximity, suggesting a derby-like quality and the match is indeed referred to as the 'Iberian derby'. The contrasting styles of the teams in both contests bolsters the notion that this semi-final will be like an El Clasico. Spain have always been compared with Barcelona for their possession based football as well as the number of Barcelona players within their ranks. Portugal on the other hand have come to be known as a counter-attacking side, a strategy frequently used by Real Madrid against the Catalans in recent times. The fact that Ronaldo is a vital attacking component to both sides draws further comparisions between the Portuguese and Los Blancos.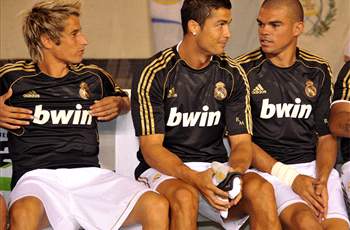 In Ronaldo and Nani, Portugal have plenty of pace and trickery on either flank to set them up nicely for the counter-attack. Meireles and Veloso will work tirelessly to stifle the Spanish midfield while Moutinho will be responsible for linking midfield and attack. At the back they have a similar look to Madrid's defense. The central defensive partnership of Pepe and Alves resembles the strength of the collaboration Pepe enjoys with Ramos at club level. They have the Madrid-tied Coentrao at left back and the less dynamic Pereira at right back who isn't too disimilar to Arbeloa. The problem Portugal face is the inexplicable absence of a quality center forward in the squad. While Madrid have two in the form of Higuain and Benzema, Portugal have none and are also having to cope with the absence of Helder Postiga. Hugo Almeida replaced the injured Postiga during the last game and added an aerial threat that did not exist prior to his arrival but he did not offer much else and does not possess the pace required to flourish under a counter-attacking system. Barcelona and Spain both play a high line and Benzema was the ideal candidate to take advantage of that against the Catalan giants. His pace allowed him to run in behind the defense or stretch it by drifting wide and creating space for a midfielder to run into. Almeida will not have the pace to run in behind the back line and even if he times his run well, there is a good chance that either Pique or Ramos will catch up to him. His lack of pace and agility will render him ineffective if he does find himself in a wide position and so his main objectives will be to hold up the ball and attack crosses when they come by.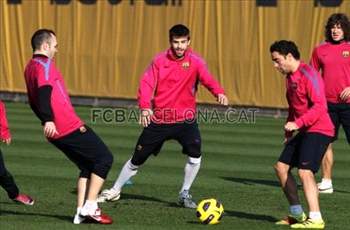 The comparisions between Spain and Barcelona have been done to death so I'll refrain from discussing it in detail. Spain emulate the passing philosphy that Barcelona live by and are able to do so with so many Nou camp residents around to enforce it. However, like Portugal, Spain also suffer from their inability to play a striker suited to their particular system. Lionel Messi blends in perfectly with this sort of passing style as he knows when to peel off, when to drift wide and when to dart behind the defense while his genius cannot be replicated. Spain have tried playing Fabregas in that position but the former Arsenal captain is a midfielder by nature and struggles to have the same sort of impact despite his two goals in the tournament. Fernando Torres may be a better option in attack but Del Bosque seems adamant in playing a false nine instead of an out and out striker.



Stats Centre

:


Cristiano Ronaldo has had 30 shots in the tournament, almost double that of Spain's most active player, Iniesta.
Spain have had the most shots on target (44), while Portugal had the most efforts from outside the box (37).
Spain almost double Portugal's passes tally of 1754 by registering a mammoth 3211.
However, as far as crosses go, Portugal nearly triple Spain in that department 55 to 20.

Spain are still favourites to reach the finals but their performances in the tournament have been far from convincing thus far. Apart from the 4-0 victory against a lacklustre Irish side, the Spaniards have actually scraped through most of their games despite their dominance in possession. 1-1 against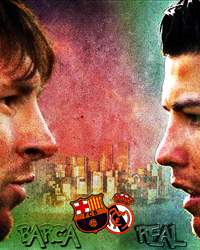 Italy, 1-0 against Croatia and most recently 2-0 against France, courtesy of a late penalty. The narrow margins of those victories should offer Portugal good encouragement. Against the Spanish, teams are advised and usually forced to revert into a defensive formation in the hope of attacking on the break. In Portugal's case they already operate best on the counter and hence will not really be deviating from their normal approach.

This battle has much to offer and one can expect plenty of challenges flying in and more importantly, goals as well. The last time the sides met, Spain triumphed with a 1-0 victory during the 2010 World cup but Portugal will remember their 4-0 win over the Spaniards in a friendly later that year. Normally when the chips are down, Barcelona have Messi to turn to, Spain will not enjoy the same luxury. Ronaldo inspired Madrid to victory in the last El Clasico and is in great form for Portugal. He will be relishing the prospect of participating in a contest resembling an El Clasico without having to compete with Messi.